Product Description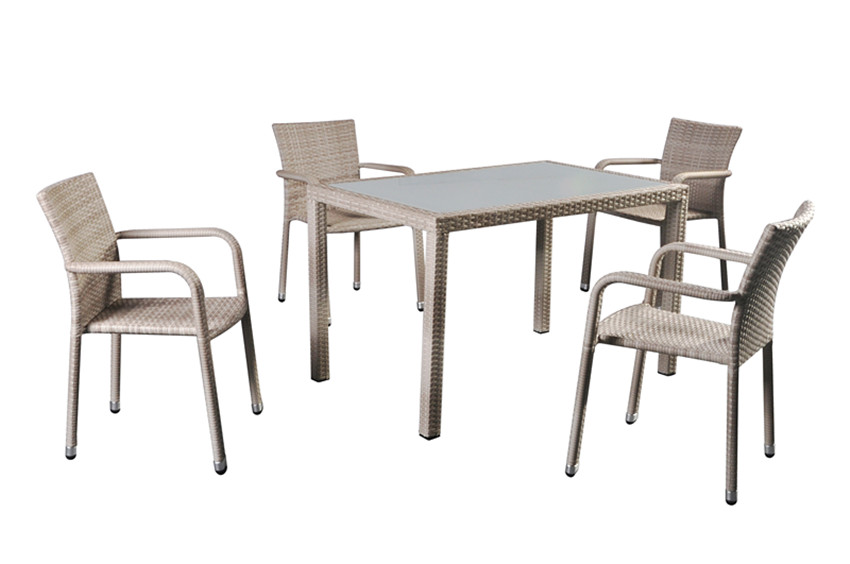 2019 High quality dining patio chair set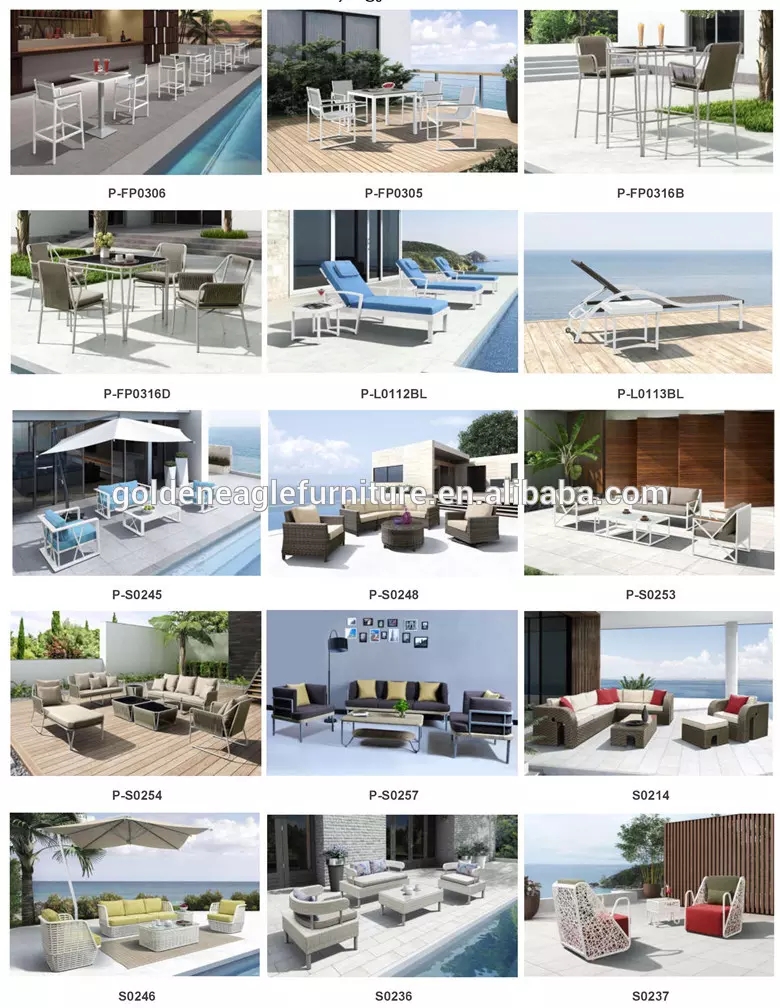 Why choose Golden eagle outdoor factory?
Our Advantage
1. High quality material
· Aluminum/ Steel Frame
Structure: sturdy, strong, and large loadability, independent aluminum tubes are combined with fully spot welding
Thickness: 1.2mm
Finish: powder coated, rust-proof and scratch-proof
· 100% New PE rattan(we use win-tech,Solana wicker brand name)
SGS tested synthetic flat and round PE rattan, strong toughness with loadability up to 30kg per strip and lifetime up to 3000 hours.
UV and water proof,Strong color fastness, color can be customized.
The PE rattan we use in our products is made of high-quality artificial fibers featuring anti-ultraviolet ray, insect-resistant, corrosion-proof, waterproof, never-fading and durable.
Powder coating is an advanced method of applying a decorative and protective finish to frame of our furniture. The powder used for the process is a mixture of finely ground particles of pigment and resin, which is sprayed onto a surface to be coated. The charged powder particles adhere to the electrically grounded surfaces until heated and fused into a smooth coating in a curing oven. The result is a uniform, durable and attractive finish which has unsurpassed long lasting quality and resistance to corrosion, abrasion and blistering.
· Cushion
326~360g/m2 polyester fabric: water-proof and fire-proof, strong color fastness
Sponge: soft and comfortable with 28 density.
2. Modern design and experienced workmanship
· We have a 5-6 staffs R&D team to do research of the needs of customers and market to keep up with the trend.
· Having up to 10 years of exporting outdoor furniture to north and south America, European countries, our R&D team have experience of designing suitable products.
· We can aslo make according to your needs. Your idea is warmly welcome.