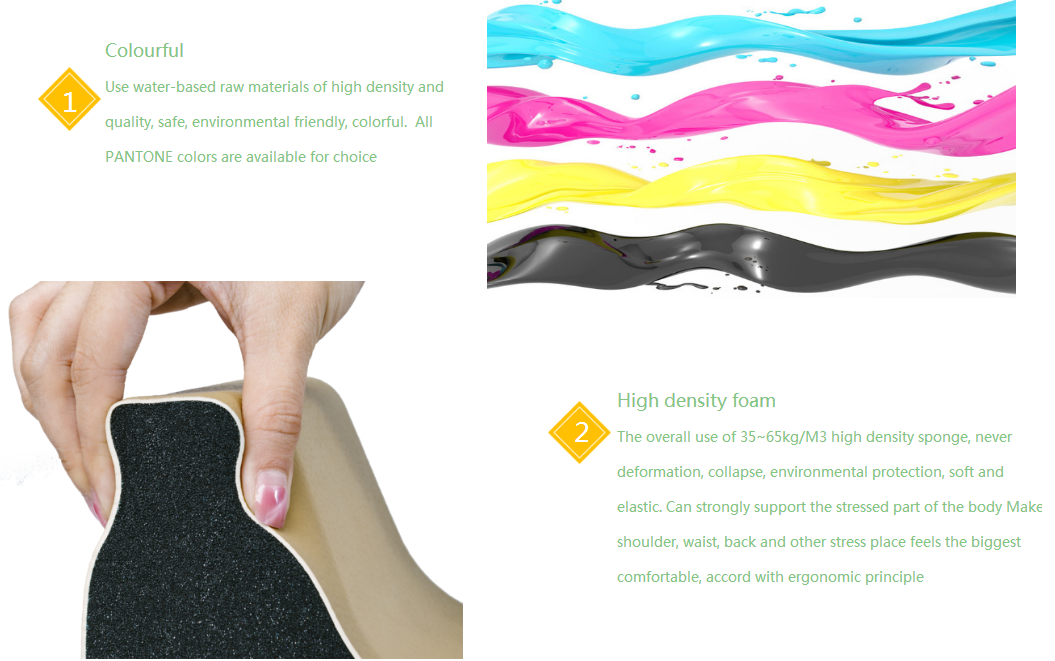 1. Density of foam: 35~65KG/m3
ILD rate: 65
Elongation: 518%
Load-bearing: 350lbs
2. PU layer is safe, environment-friendly, colorful, UV-resistant, used for both indoor and outdoor. All PANTONE colors are available for choice.
3. Outstanding after-service: 13 years service guarantee, and we can change the coating of the product according to customers requirement.
Regular cleaning is needed to keep your product in a nice condition. Use warm water with a soft detergent and cotton cloth.
A special universal cleaner for maintenance and keeping your product fresh.
Weekly cleaning is needed to keep your product clean and avoid staining
Storage keep your furniture inside and dry during extreme weather conditions.